Parpas group airfreight to canada heavy machine tools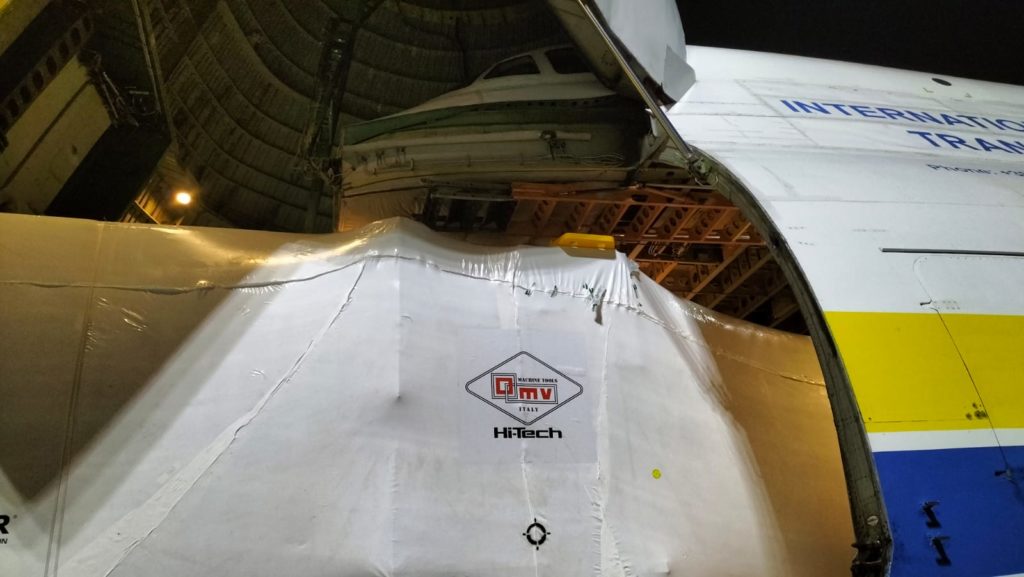 Unprecedented times require unprecedented actions, Parpas Group company O.M.V. was tasked to airfreight to Canada two special heavy machine tools, the total weight of the equipment is 90 Metric Tons (Approx 200,000 Pounds).
There is only one commercial aircraft that can carry such a load, the Anthonov AN-124, the Ukraine company Anthonov Airlines has currently 3 of them active.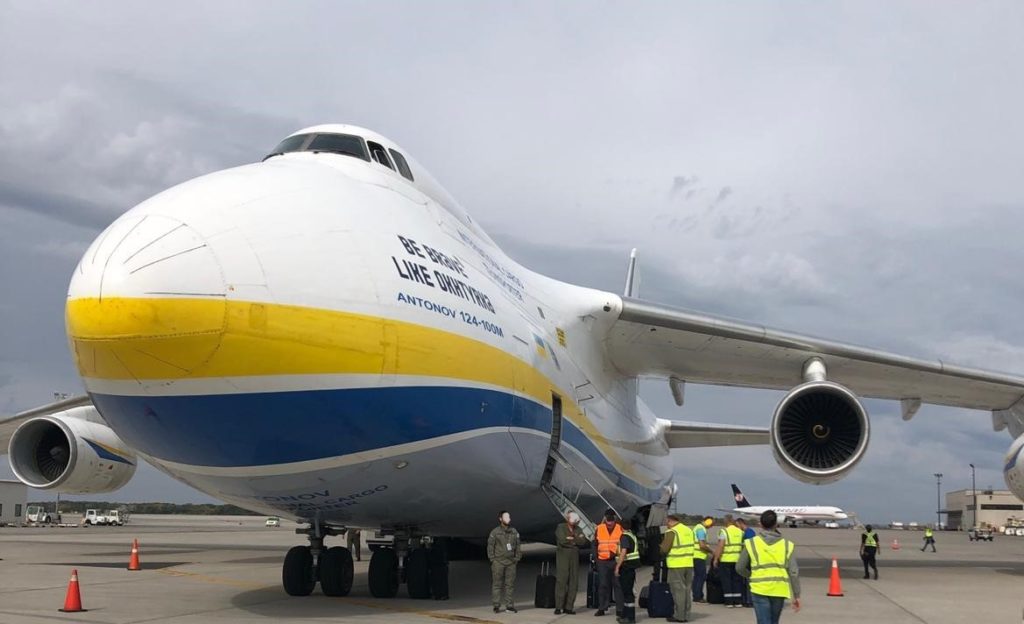 O.M.V. engineers had to study the G forces generated during take off and landing in order to properly modify the machine tool to be safely anchored to the airplane. This type of shipment requires also the mobilization of heavy lifting equipment that are not commonly seen in a commercial airfield, this is probably an unprecedented logistic effort for the machine tool industry.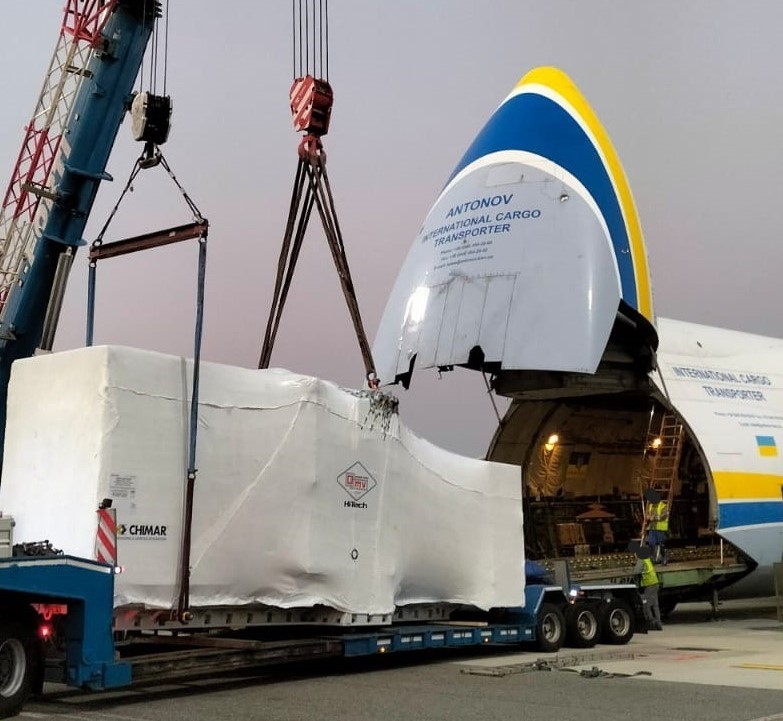 These O.M.V. fully customized machine tools will be part of an automated production line manufactoring components for the Ford F-150 Lightning.
Posted on October 7, 2022