LUCID MOTORS CHOSE PARPAS GROUP 6-AXIS MACHINE TOOL
Lucid Motors chose a Parpas Group milling machine for the Newark production tool room. The equipment selected is a Roller XL 6-axis moving table Bridge type manufactured by the O.M.V. facility in Venice, Italy.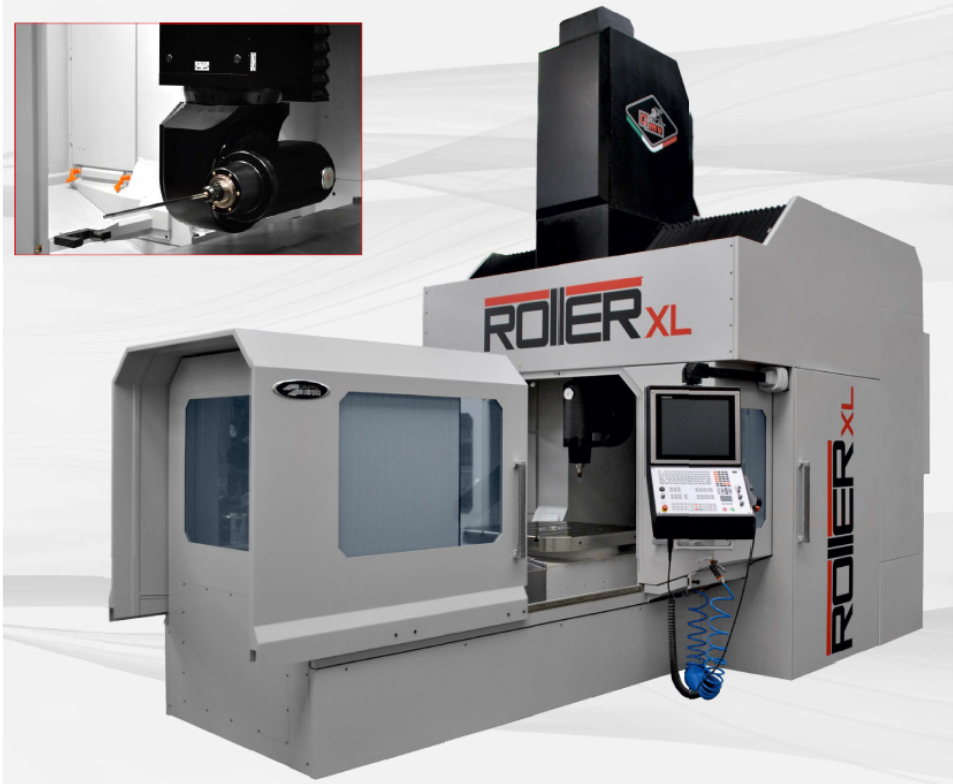 O.M.V. stands for Officine Meccaniche Venete and was incorporated in 1969 in the region of Venice, Italy. As part of Parpas Group O.M.V. specialized in:
* Moving Table Bridge Type machines for the Automotive and Aerospace Industries
* Fully Customized production machine tools for Automotive Battery Trays
* Small full linear motors Moving Colums for the Jet Engines and Energy Industries
* Large Moving Colums machines for General Machining and Energy Industries.
Lucid Motors chose the Roller XL for its accuracy and flexibility, the milling head is equipped with 2 direct drive liquid cooled Torque Motors designed for 5-axis live machining. The rotary table is also equipped with a direct drive liquid colled motor capable of 5-axis live machining and has a weight capacity of 6,600 lbs. This 6-axis configuration gives to the machine operator the flexibility to mill 5-axis using only the head or the combination of rotary table and head so even the most complicated workpiece shape can be achived with a single set-up.
Posted on October 31, 2022